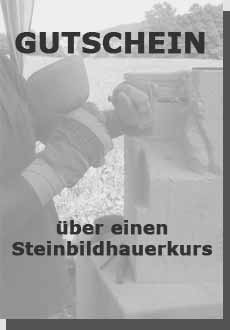 Give someone a voucher for a stone sculptor course as a present. A workshop weekend is an attractive gift and an original idea.
You will get a representable printed voucher that you can give to someone as a gift.
The vouchers aren't valid for specific dates but are valid for 2 years. The date of the course you wish to attend can be arranged directly through me.
You will receive a receipt with the voucher for the complete course fee that must be paid within 10 days.
For more information and to order please use the form.